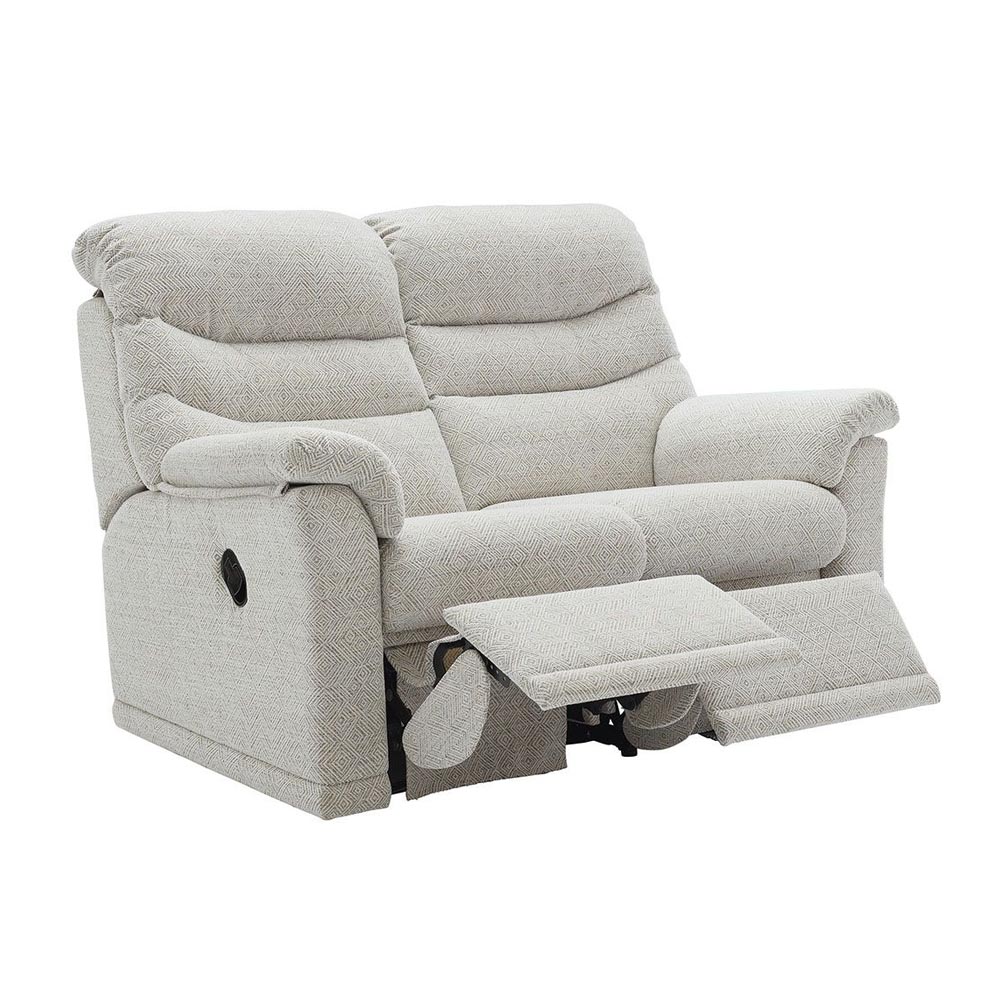 G Plan Malvern 2 Seater RHF Recliner Sofa
View This Range
Product ID: M-9000178588
The Malvern offers a range of options to make sure you get the most out of your living room ? no matter what kind of comfort
Read More...
---
Description
The Malvern offers a range of options to make sure you get the most out of your living room ? no matter what kind of comfort you?re looking for. Whether it?s a recliner, elevate chair or a fixed design, there?s plenty to choose from and a number of fabrics/leathers to help you customise your selection.
A wonderful collection from G Plan upholstery, there are few settings where the Malvern wouldn?t look made for purpose.
Delivery
Furniture
Free delivery in Surrey & Sussex on orders over £499 (orders under £499 charged at £35).
National furniture delivery is just £60 anywhere on the English or Welsh mainland. (We do not currently cover Scotland or Northern Ireland)
Homewares (Linens & Cookware)
Free national DPD delivery on orders over £40 (orders under £40 charged at £4). (Excludes Northern Ireland)
Pictures, Wall Mirrors, Clocks, Lamps & Rugs
Flat rate £10 national delivery. (Excludes Northern Ireland)
Check Delivery