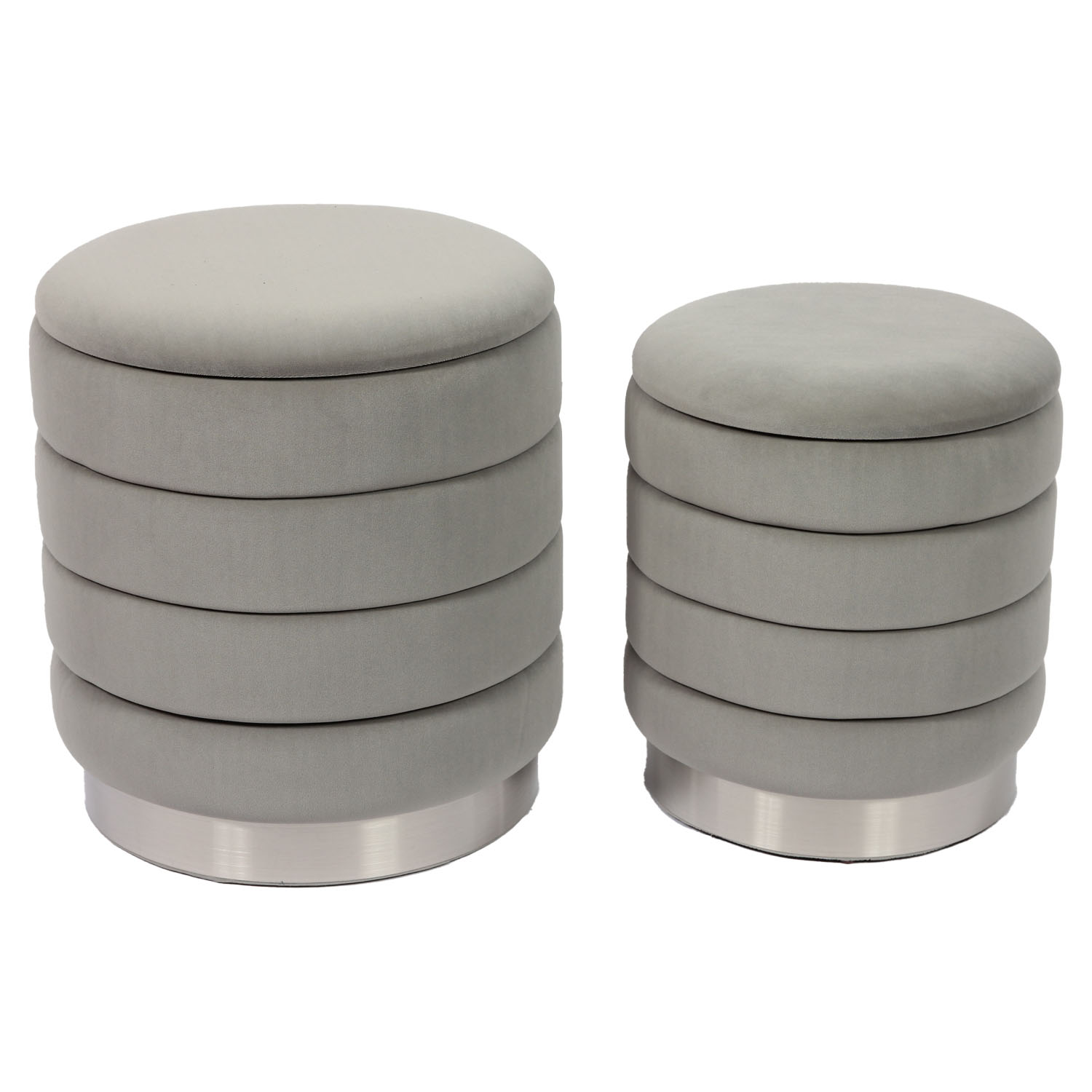 Glitz Padded Storage Stool Set of 2
View This Range
Product ID: M-9000231287
The Glitz storage stools are fabulous in style and in price. With two storage stools in the set, the Glitz stools provide extra storage in the
Read More...
---
Description
The Glitz storage stools are fabulous in style and in price. With two storage stools in the set, the Glitz stools provide extra storage in the shape of one large and one small stool. The chic silhouette of the Glitz will look charming in contemporary homes and with a choice of blush or grey sets, the Glitz is unmissable.
**Dimensions:**
Large Stool: Length ? 40cm, Depth ? 40cm, Height ? 44cm
Small Stool: Length ? 33.6cm, Depth ? 33.6cm, Height ? 39cm
Delivery
Furniture
Free delivery in Surrey & Sussex on orders over £499 (orders under £499 charged at £35).
National furniture delivery is just £60 anywhere on the English or Welsh mainland. (We do not currently cover Scotland or Northern Ireland)
Homewares (Linens & Cookware)
Free national DPD delivery on orders over £40 (orders under £40 charged at £4). (Excludes Northern Ireland)
Pictures, Wall Mirrors, Clocks, Lamps & Rugs
Flat rate £10 national delivery. (Excludes Northern Ireland)
Check Delivery