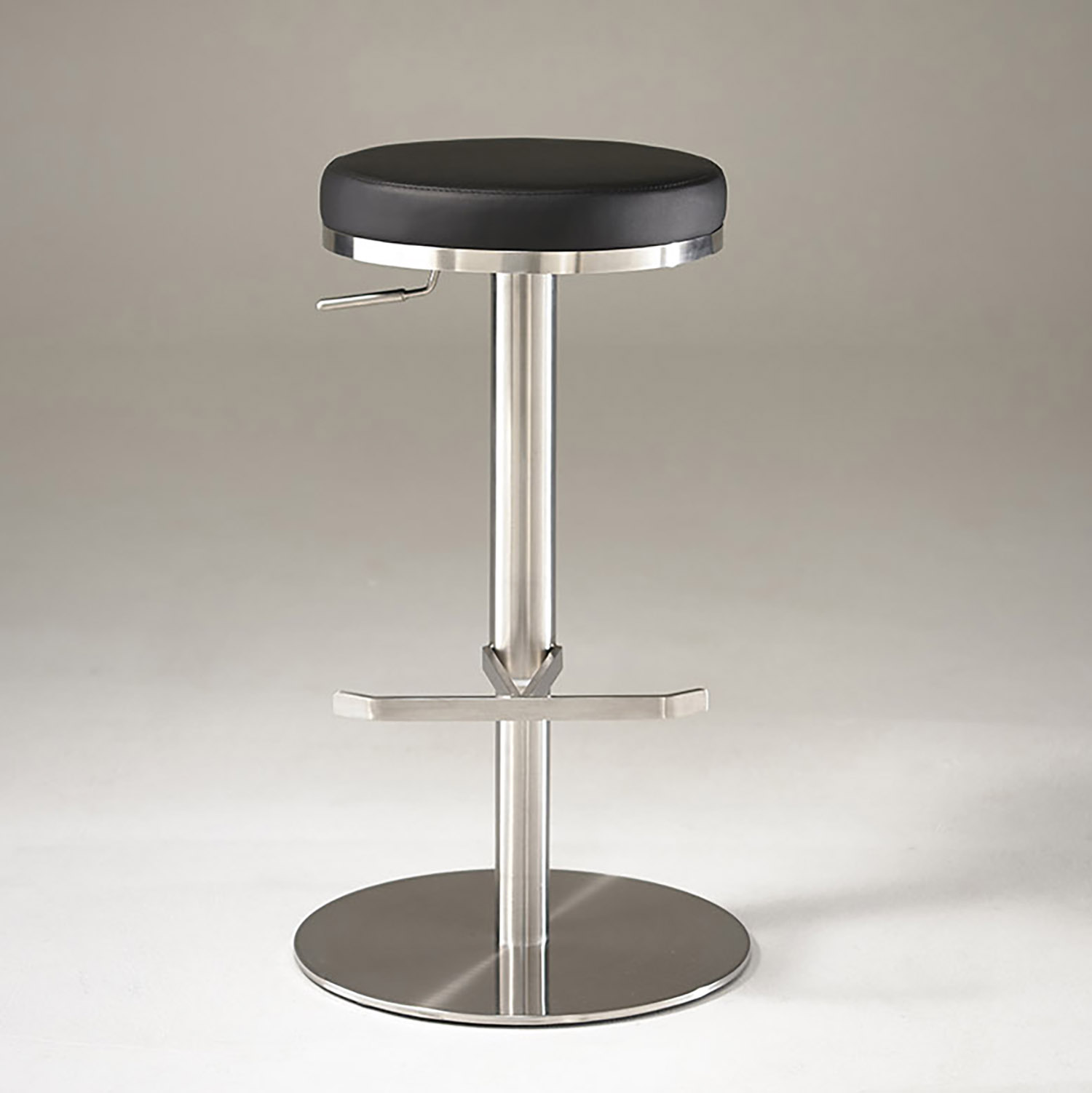 HND Biarritz Bar Stool
View This Range
Product ID: M-9000226643
The retro inspired Biarritz bar stool contains an adjustable variable height gas lift and 360-degree swivel motion. The super sophisticated bar stool has a brushed stainless-steel
Read More...
---
Description
The retro inspired Biarritz bar stool contains an adjustable variable height gas lift and 360-degree swivel motion. The super sophisticated bar stool has a brushed stainless-steel frame, with a choice of black, taupe or grey PU leather seat (pictured in black).
**Dimensions:**
Stool height 58-82cm
Stool width 42cm
Stool seat depth 7cm
Delivery
Furniture
Free delivery in Surrey & Sussex on orders over £499 (orders under £499 charged at £35).
National furniture delivery is just £60 anywhere on the English or Welsh mainland. (We do not currently cover Scotland or Northern Ireland)
Homewares (Linens & Cookware)
Free national DPD delivery on orders over £40 (orders under £40 charged at £4). (Excludes Northern Ireland)
Pictures, Wall Mirrors, Clocks, Lamps & Rugs
Flat rate £10 national delivery. (Excludes Northern Ireland)
Check Delivery