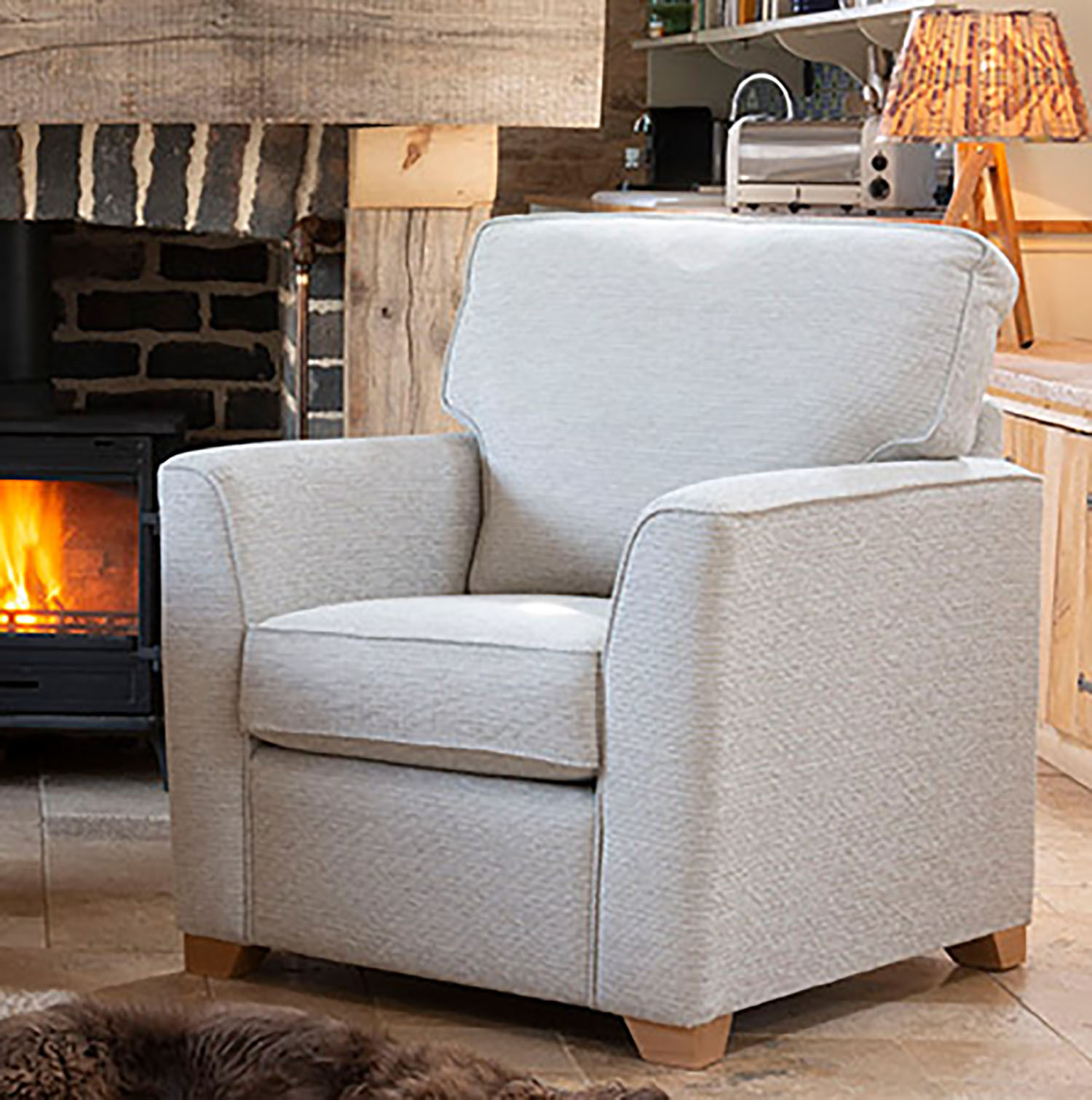 Iris Chair
View This Range
Product ID M-9000222951
The stylish Iris features compact proportions and neat angular arms, creating a fashionable and valuable piece. The comfy Iris armchair is available in a wide range
Read More...
---
Description
The stylish Iris features compact proportions and neat angular arms, creating a fashionable and valuable piece. The comfy Iris armchair is available in a wide range of stunning fabrics, that will suit any colour scheme.
First image displayed in fabric 9568
Delivery
Furniture
Free delivery in Surrey & Sussex on orders over £499 (orders under £499 charged at £35).
National furniture delivery is just £60 anywhere on the English or Welsh mainland. (We do not currently cover Scotland or Northern Ireland)
Homewares (Linens & Cookware)
>Free national DPD delivery on orders over £40 (orders under £40 charged at £4). (Excludes Northern Ireland)
Pictures, Wall Mirrors, Clocks, Lamps & Rugs
>Flat rate £10 national delivery. (Excludes Northern Ireland)
Check Delivery