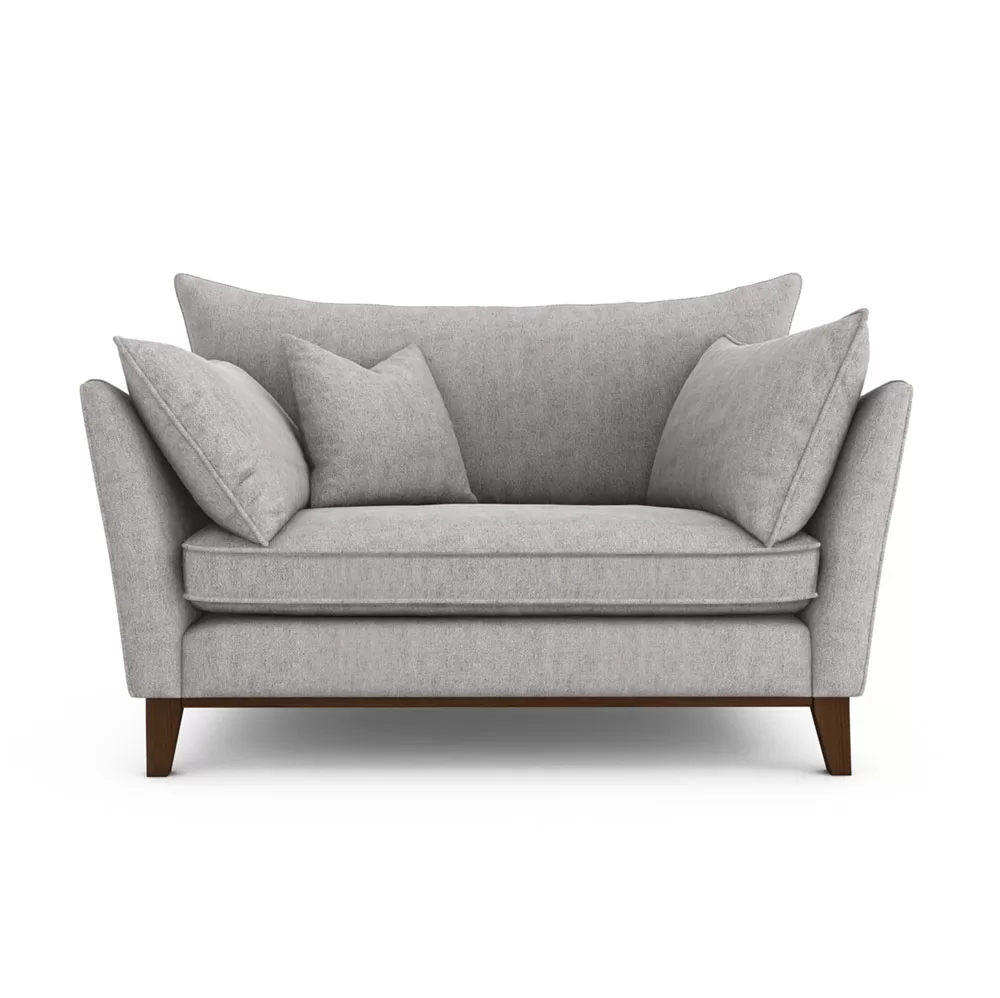 Scott Snuggler
View This Range
Product ID M-9000240904
Welcome the Scott into your home with its delightful and sumptuous blend of classic and modern design elements. The angled arms and piped boarder create a
Read More...
---
Description
Welcome the Scott into your home with its delightful and sumptuous blend of classic and modern design elements. The angled arms and piped boarder create a flowing look that will soften the appearance of your living room, creating a warm, welcoming atmosphere that's befitting of a modern interior design. Furthermore, you'll benefit from a sturdy hardwood construction and comfy seat cushions.
**Features:**
Frame: Traditional hardwood construction
Arms: A slim, angled arm profile, upholstered with foam.
Back: Hand-tensioned elastic webbing covered with foam
Seat Cushions: Traditional sinuous zig-zag springs covered with foam.
Medium scatters are sold separately.
Delivery
Furniture
Free delivery in Surrey & Sussex on orders over £499 (orders under £499 charged at £35).
National furniture delivery is just £60 anywhere on the English or Welsh mainland. (We do not currently cover Scotland or Northern Ireland)
Homewares (Linens & Cookware)
>Free national DPD delivery on orders over £40 (orders under £40 charged at £4). (Excludes Northern Ireland)
Pictures, Wall Mirrors, Clocks, Lamps & Rugs
>Flat rate £10 national delivery. (Excludes Northern Ireland)
| Name | Description | Download |
| --- | --- | --- |
| Scott | | Download |
Check Delivery